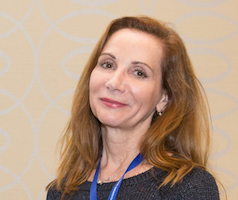 Professor Ferreira uses basic insights from formal linguistics, especially theories in sentence phonology and syntax, to develop models of processing. Her empirical work relies both on behavioral and neural measures, including eyetracking (for measurement of fixations, saccades and pupil diameter) and the recording of event-related potentials (ERPs). The fundamental aim of her research is to uncover the mechanisms that enable humans to understand and generate language in real time and in cooperation with other cognitive systems.
---

Cassandra is a language researcher of many hats. Her research applies techniques from natural language processing, learning, and memory to the study of language processing. She is especially interested in how recent and lifelong experience with language can influence the words and phrases speakers select and the expectations that comprehenders have about what they will hear or read. ​
Cassandra Jacobs
Postdoctoral Fellow
Email: clxjacobs@ucdavis.edu
---

Gwendolyn studies how people use acoustic and syntactic information to process spoken sentences in real-time. She is interested in how people apply their linguistic knowledge to language processing tasks, and whether they are able to learn from recent experience in order to improve processing efficiency.
Gwendolyn Rehrig
Postdoctoral Fellow
Email: glrehrig [at] ucdavis.edu
---

Yujing is interested in how different components of language interact. Her research interest includes how meaning is expressed via syntactic structure (i.e., the syntax-semantics interface) and how sound interacts with syntax (i.e., the phonology-syntax interface). She is also interested in developing statistical models for data analysis.
---

I'm a third year graduate student working in Fernanda Ferreira's lab. I completed my B.A. in Psychology at Bard College (NY) with a concentration in Mind, Brain and Behavior. Since entering the Psychology PhD program at UC Davis, I have worked on projects spanning the fields of psycholinguistics and music cognition. In particular, I'm interested in prosody, speech and musical rhythm, neural entrainment, and information structure.
---

I am a graduate student in the Linguistics PhD. program, working with Professor Ferreira since 2017. I am interested in how functional pressure influences the selection of syntactic structures during language production, and how people communicate with superficial interpretation of linguistic input.
Harvey (Zhuang) Qiu
Graduate Student
Email: zkqiu@ucdavis.edu
---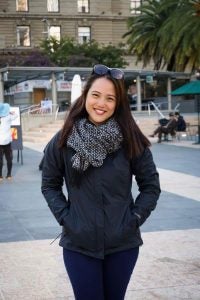 I am a graduate student in the Psychology PhD program, working with Dr. Fernanda Ferreira.
Before coming to UC Davis, I received a BSc in Psychology from Chulalongkorn University, Thailand, and a BA in Psychology from the University of Queensland, Australia.
I'm interested in the cognitive and neural mechanisms underlying language comprehension and production. My current research project examines recurrent phrases (multi-word sequences) in reading comprehension using eye-tracking.
Nene (Suphasiree) Chantavarin
Graduate Student
Email: schantavarin [at] ucdavis.edu
---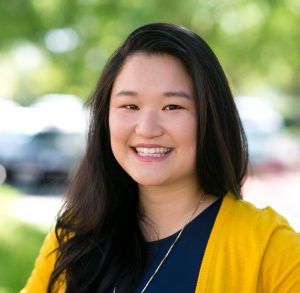 I am a third year PhD student, working with John Henderson and Fernanda Ferreira. I have a masters degree in Mind, Brain, and Education from Harvard and I'm an alumna of Mount Holyoke College.
---

I did my Bachelor's degree on language teaching and testing in Iran. Then, I moved to Scotland to do my Master's in Psychology of Language at the University of Edinburgh. I started working towards my PhD under Dr. Ferreira's supervision in 2012 and I am now a post-doc at Penn State University. My research interest is discourse processing in general and pronoun processing in particular. How do we manage establish a meaningful link between subsequent reference to a previously-encountered entity in discourse? This is particularly interesting when reference is ambiguous and multiple entities could potentially be chosen as the referent. Under these conditions, psychological biases for information processing are revealed. I use behavioral techniques such as sentence completion, reaction time and eye-tracking (both in reading and in the visual world paradigm) as well as non-behavioral techniques such as ERPs (Event-Related Potentials) to investigate my questions.
---

Dr. Matthew Lowder was a post-doc in Fernanda Ferreira's Psycholinguistics lab and is now an Assistant Professor in the Department of Psychology at the University of Richmond. Matt's research focuses on the cognitive mechanisms that contribute to language comprehension, from lower-level processes of word recognition to higher-level processes of sentence interpretation.