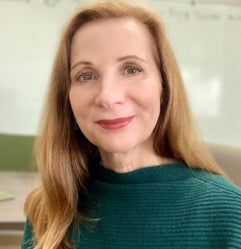 Professor Ferreira uses basic insights from formal linguistics, especially theories in sentence phonology and syntax, to develop models of processing. Her empirical work relies both on behavioral and neural measures, including eyetracking (for measurement of fixations, saccades and pupil diameter) and the recording of event-related potentials (ERPs). The fundamental aim of her research is to uncover the mechanisms that enable humans to understand and generate language in real time and in cooperation with other cognitive systems.
Fernanda Ferreira, Ph.D.
Principal Investigator
Pronouns: she/her
Email:  fferreira@ucdavis.edu
Phone: (530) 752-5497
---
---
Current Lab Members

Gwendolyn studies language processing and vision-language interactions. She is interested in how people process and produce spoken sentences in real-time. Her recent work investigates the complex multi-sentence utterances that speakers produce to describe real-world scenes. She is also interested in how people apply their linguistic knowledge to language processing tasks, and whether they are able to learn from recent experience in order to improve processing efficiency.
Gwendolyn Rehrig
Postdoctoral Fellow
Pronouns: she/her
Email: glrehrig [at] ucdavis.edu
---

I'm a graduate student working in Fernanda Ferreira's lab. I completed my B.A. in Psychology at Bard College (NY) with a concentration in Mind, Brain and Behavior. Since entering the Psychology PhD program at UC Davis, I have worked on projects spanning the fields of psycholinguistics and music cognition. In particular, I'm interested in prosody, speech and musical rhythm, cortical tracking of speech, and information structure.
---

I am a graduate student in the Linguistics PhD. program, working with Professor Ferreira since 2017. I am interested in how functional pressure influences the selection of syntactic structures during language production, and how people communicate with superficial interpretation of linguistic input.
Harvey (Zhuang) Qiu
Graduate Student
Pronouns: he/him
Email: zkqiu@ucdavis.edu
---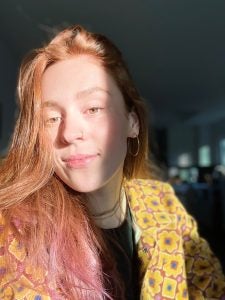 I'm a third year graduate student working in Fernanda Ferreira's lab. I received my B.A. in psychology and strategic communications from the University of Wisconsin-Madison. My current work investigates the way in which speakers produce multi-sentence utterances when describing complex visual scenes. I am also interested in how disfluencies influence comprehension.
Madison Barker
Graduate Student
Pronouns: she/her
Email: msbarker@ucdavis.edu
---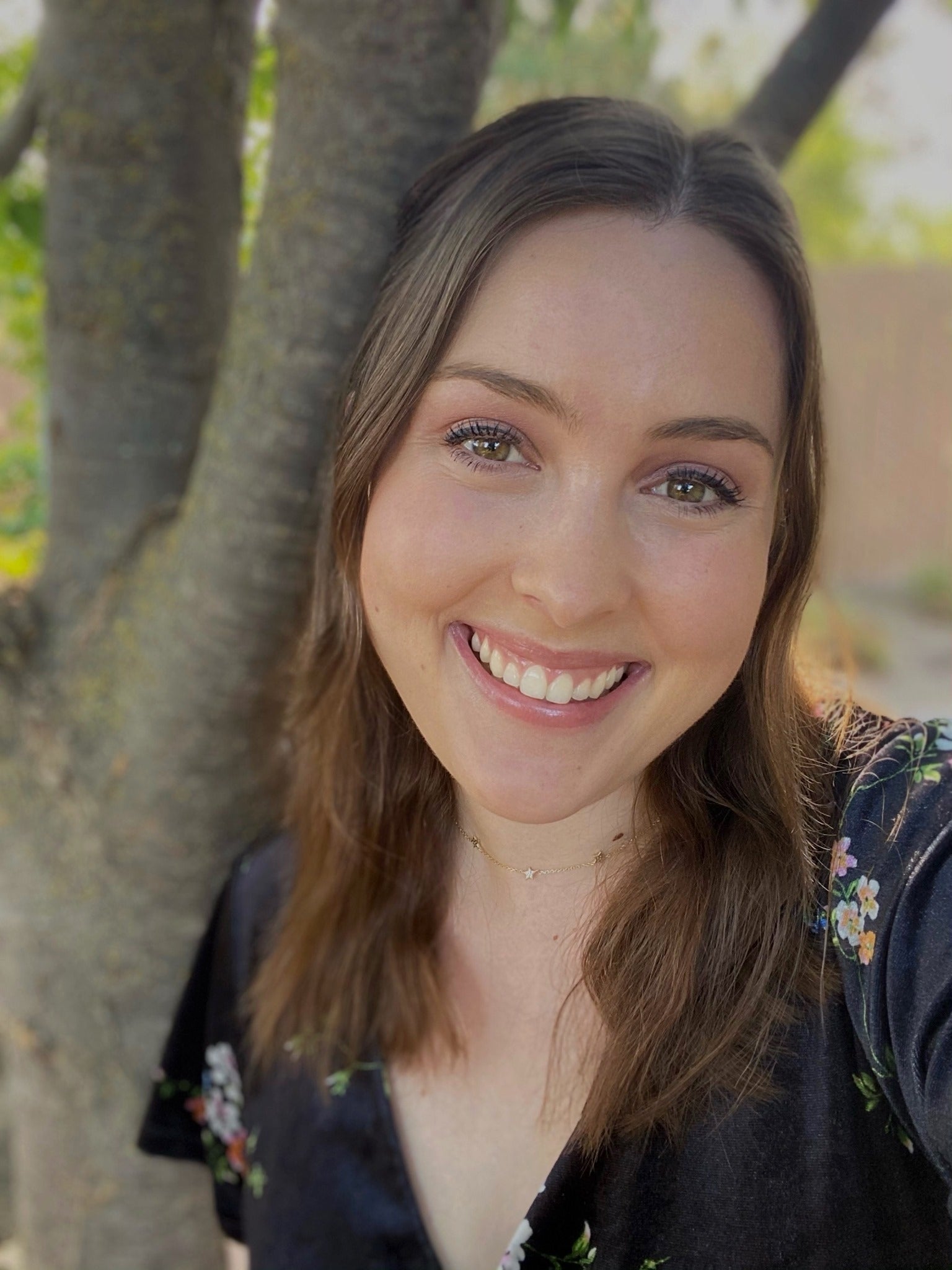 I'm a second year graduate student working with Dr. Fernanda Ferreira. Before coming to UC Davis, I earned my B.A. in Psychology from Cal Poly Pomona in 2020. Currently, my research interests are broadly in bilingual language processing, with a particular interest in syntactic processing and how individual differences in factors such as working memory and language experience might modulate overall comprehension.
Beverly Cotter
Graduate Student
Pronouns: she/her
Email: btcotter@ucdavis.edu
---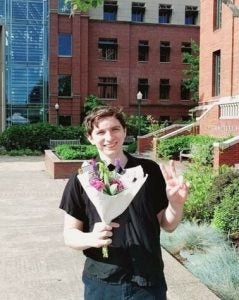 I am a second year graduate student working with Dr. Emily Morgan. Before coming to Davis, I earned my B.A. in Linguistics from the University of Oregon. My primary research interests lie in the intersection between error-driven learning and linguistic storage, that is, how we store linguistic representations and how this interacts with the way we learn language.
Zach Houghton
Graduate Student
Email: znhoughton@ucdavis.edu
---

I'm a first year graduate student studying linguistics. My primary research interests are understanding how language context modifies the linguistic choices made by speakers and listeners alike, especially with regards to relative processing costs across contexts.
Casey Felton
Graduate Student
Email: cdfelton@ucdavis.edu
---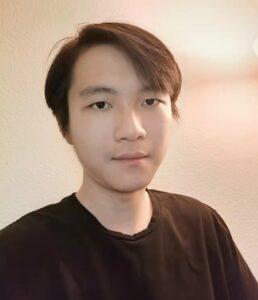 Before working in Ferreira Lab, I graduated from the University of Richmond with a BA in Cognitive Science. My research interests include generative syntax and how the brain represents syntactic knowledge at the algorithmic level. When not working in the lab, I dabble in natural language processing and designing AIs for card games.
Adrian (Junye) Zhou
Junior Specialist
Email: adrzhou@ucdavis.edu
---

I am a fourth-year Psychology and Cognitive Science double major with a minor in Education. I am a McNair Scholar and an ASPIRE Program scholar. I am a first-generation student from South Gate, CA that enjoys poetry.
Isaias Ceballos III
Research Assistant
Email: iceballos@ucdavis.edu
---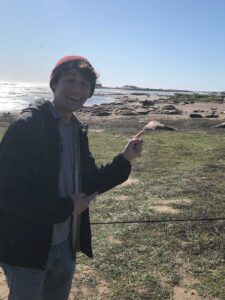 I'm a fourth year Cognitive Science and Linguistics double major with a minor in Sexuality Studies. I'm from the Central Valley and am a first generation college student.
Francisco Correia
Research Assistant
---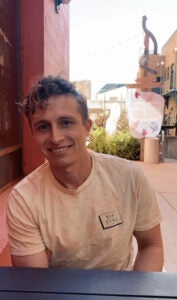 I am a first-generation undergraduate Psychology major working on a minor in Neuroscience. I am deeply curious about how our biology intertwines with what we do and how we do it. I also like to ride bikes.
Spenser James
Research Assistant
---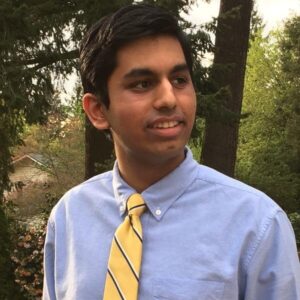 I am a fourth year Cognitive Science major with a minor in Economics, and I am interested in the ways in which language is represented and processed in the brain. I also enjoy cooking, chess, and playing the guitar in my free time.
Mihir Lele
Research Assistant
---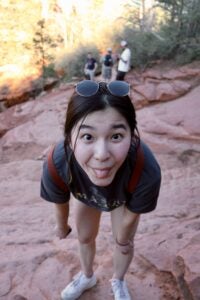 I am a third year student majoring in Cognitive Science with an emphasis in neuroscience. I'm passionate about discovering the mechanisms that allow humans to comprehend and produce language as well as hiking with friends and eating good food!
Jessie Deng
Research Assistant
---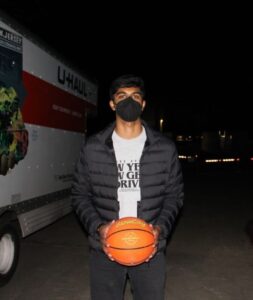 I am a Bay Area native and first-year Cognitive Science major pursuing minors in both Computer Science and Sociology. I am extremely interested in the study of cognition and how it can be used to contribute to social welfare. In my free time, I enjoy playing sports with my friends, working with kids, and eating soul food.
Anirudh Murugesan
Research Assistant
---
Collaborators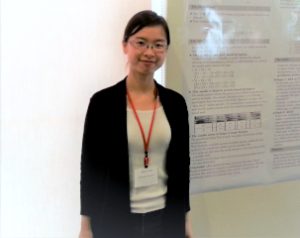 Yujing is interested in how different components of language interact. Her research interest includes how meaning is expressed via syntactic structure (i.e., the syntax-semantics interface) and how sound interacts with syntax (i.e., the phonology-syntax interface). She is also interested in developing statistical models for data analysis.
Yujing Huang
Affiliated Researcher
Email: yujing.huang@bc.edu
---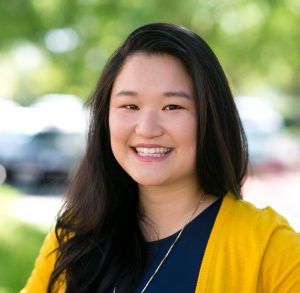 I am a fourth year PhD student, working with John Henderson and Fernanda Ferreira. I have a masters degree in Mind, Brain, and Education from Harvard and I'm an alumna of Mount Holyoke College.
---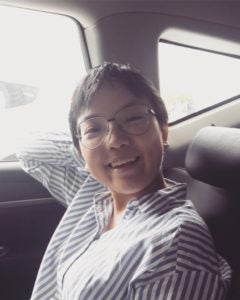 I'm a PhD student in Linguistics working with Dr. Kenji Sagae. My research interests lie in language typology, language documentation and computational linguistics. I study what people would say and why they would say it with a data-driven approach.My non-research interests are music, food and simple methods.
Zoey Liu
Graduate Student
Email: yangz@ucdavis.edu
---
Alumni – Graduate Students
Hossein Karimi, Ph.D. 
I did my Bachelor's degree on language teaching and testing in Iran. Then, I moved to Scotland to do my Master's in Psychology of Language at the University of Edinburgh. I started working towards my PhD under Dr. Ferreira's supervision in 2012 and I am now a post-doc at Penn State University. My research interest is discourse processing in general and pronoun processing in particular. How do we manage establish a meaningful link between subsequent reference to a previously-encountered entity in discourse? This is particularly interesting when reference is ambiguous and multiple entities could potentially be chosen as the referent. Under these conditions, psychological biases for information processing are revealed. I use behavioral techniques such as sentence completion, reaction time and eye-tracking (both in reading and in the visual world paradigm) as well as non-behavioral techniques such as ERPs (Event-Related Potentials) to investigate my questions.
Nene (Suphasiree) Chantavarin, Ph.D.
Nene was a graduate student in the Ferreira Lab (2016-2021) and is now a Lecturer in the Faculty of Psychology at Chulalongkorn University in Bangkok, Thailand. Nene has worked on different research topics, including the processing of formulaic language, the role of neural entrainment in speech comprehension, disfluencies and cognitive aging, and the role of event schemas in language comprehension.
---
Alumni – Post Docs
Matthew Lowder, Ph.D.
Dr. Matthew Lowder was a post-doc in Fernanda Ferreira's Psycholinguistics lab and is now an Assistant Professor in the Department of Psychology at the University of Richmond. Matt's research focuses on the cognitive mechanisms that contribute to language comprehension, from lower-level processes of word recognition to higher-level processes of sentence interpretation.
Cassandra Jacobs, Ph.D.
Cassandra is a Postdoctoral Research Associate in the Language and Cognitive Neuroscience Lab at the University of Wisconsin, Madison. Her research applies techniques from natural language processing, learning, and memory to the study of language processing. She is especially interested in the role that linguistic experience plays in language production.
---
Alumni – Undergraduates
Agata Kelman
Emily Strand
Shreya Venkatesan
Yaren Altan
Anya Grosskopf
Lauren Alimento
Kevin Ly
Julian Rambob
Sai Siddhaye
Yongying (Ariel) Ye
Prajakta Nagwekar
Deeksha Shakya
Susannah Rudd
---