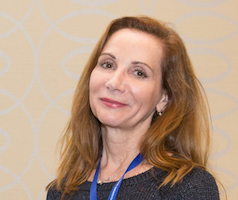 Professor Ferreira uses basic insights from formal linguistics, especially theories in sentence phonology and syntax, to develop models of processing. Her empirical work relies both on behavioral and neural measures, including eyetracking (for measurement of fixations, saccades and pupil diameter) and the recording of event-related potentials (ERPs). The fundamental aim of her research is to uncover the mechanisms that enable humans to understand and generate language in real time and in cooperation with other cognitive systems.
Fernanda Ferreira, Ph.D.
Principal Investigator
Pronouns: she/her
Email:  fferreira@ucdavis.edu
Phone: (530) 752-5497
---
---
Current Lab Members

Gwendolyn studies language processing and vision-language interactions. She is interested in how people process and produce spoken sentences in real-time. Her recent work investigates the complex multi-sentence utterances that speakers produce to describe real-world scenes. She is also interested in how people apply their linguistic knowledge to language processing tasks, and whether they are able to learn from recent experience in order to improve processing efficiency.
Gwendolyn Rehrig
Postdoctoral Fellow
Pronouns: she/her
Email: glrehrig [at] ucdavis.edu
---

Yujing is interested in how different components of language interact. Her research interest includes how meaning is expressed via syntactic structure (i.e., the syntax-semantics interface) and how sound interacts with syntax (i.e., the phonology-syntax interface). She is also interested in developing statistical models for data analysis.
---

I'm a fifth year graduate student working in Fernanda Ferreira's lab. I completed my B.A. in Psychology at Bard College (NY) with a concentration in Mind, Brain and Behavior. Since entering the Psychology PhD program at UC Davis, I have worked on projects spanning the fields of psycholinguistics and music cognition. In particular, I'm interested in prosody, speech and musical rhythm, neural entrainment, and information structure.
---

I am a graduate student in the Linguistics PhD. program, working with Professor Ferreira since 2017. I am interested in how functional pressure influences the selection of syntactic structures during language production, and how people communicate with superficial interpretation of linguistic input.
Harvey (Zhuang) Qiu
Graduate Student
Pronouns: he/him
Email: zkqiu@ucdavis.edu
---
I am a graduate student in the Psychology PhD program, working with Dr. Fernanda Ferreira.
Before coming to UC Davis, I received a BSc in Psychology from Chulalongkorn University, Thailand, and a BA in Psychology from the University of Queensland, Australia.
I have been working on different research topics including: the processing of formulaic language, the role of neural entrainment in speech comprehension, disfluencies in speech, and the role of event schemas in language comprehension.
Nene (Suphasiree) Chantavarin
Graduate Student
Email: schantavarin [at] ucdavis.edu
---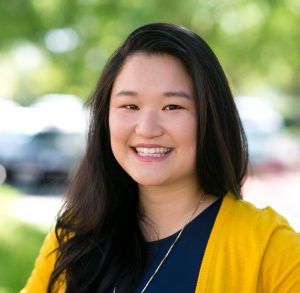 I am a fourth year PhD student, working with John Henderson and Fernanda Ferreira. I have a masters degree in Mind, Brain, and Education from Harvard and I'm an alumna of Mount Holyoke College.
---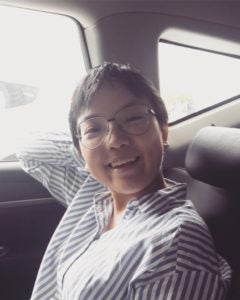 I'm a PhD student in Linguistics working with Dr. Kenji Sagae. My research interests lie in language typology, language documentation and computational linguistics. I study what people would say and why they would say it with a data-driven approach.
My non-research interests are music, food and simple methods.
---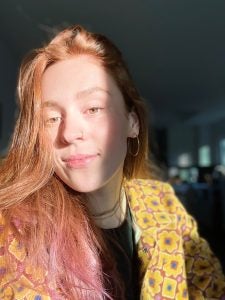 I'm a second year graduate student working in Fernanda Ferreira's lab. I received my B.A. in psychology and strategic communications from the University of Wisconsin-Madison. My current work investigates the way in which speakers produce multi-sentence utterances when describing complex visual scenes. I am also interested in how disfluencies influence comprehension.

Madison Barker
Graduate Student
Pronouns: she/her
Email: msbarker@ucdavis.edu
---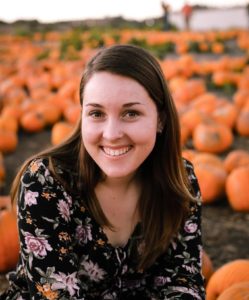 I'm an incoming Psychology graduate student working with Dr. Fernanda Ferreira. Before coming to Davis, I earned my B.A. in Psychology from Cal Poly Pomona in 2020. I have a range of interests, but I am interested in further investigating individual differences in working memory capacity (& other functionalities) and how that may impact syntactic language processing.
Beverly Cotter
Graduate Student
Pronouns: she/her
Email: btcotter@ucdavis.edu
---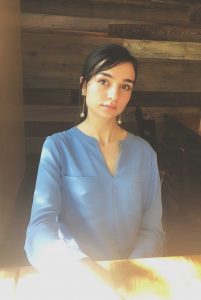 Yaren is a fourth year psychology major. When she is not studying or worrying about school, Yaren likes to play FPS games and look for new restaurants to try.
Yaren Altan
Research Assistant
Email: zyaltan@ucdavis.edu
---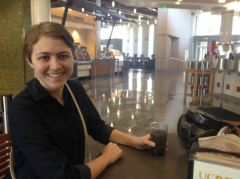 Anya is a third year cognitive science major. When she's not in the lab, Anya likes to draw really badly.
Anya Grosskopf
Research Assistant
Email: agrosskopf@ucdavis.edu
---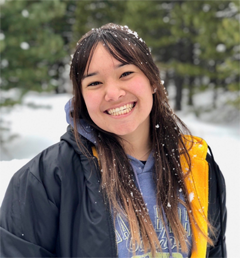 Lauren is a third year cognitive science major (neuroscience emphasis).
She can also sing the alphabet backwards!
---

Isaias is a second year, majoring in cognitive science and minoring in psychology. He is a first-generation student from South Gate, CA
Isaias Ceballos III
Research Assistant
Email: iceballos@ucdavis.edu
---

Casey is a sophomore majoring in cognitive science and minoring in Chinese and religious studies. Academically, Casey is interested in the brain, language, and ethical science. Personally, he is interested in kung fu, cats, and electric guitar!
Casey Felton
Research Assistant
Email: cdfelton@ucdavis.edu
---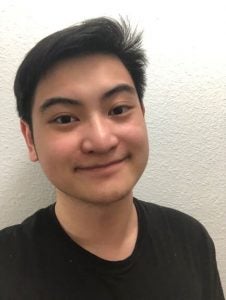 Kevin Ly
Research Assistant
Email: kevly@ucdavis.edu
---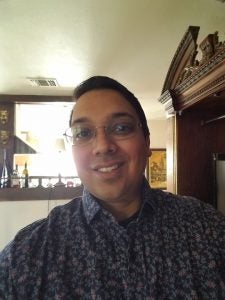 Julian is a fourth year linguistics major, psychology minor. Julian loves learning new things, and his interests include gardening, ancient civilizations and electricity.
Julian Rambob
Research Assistant
Email: jlrambob@ucdavis.edu
---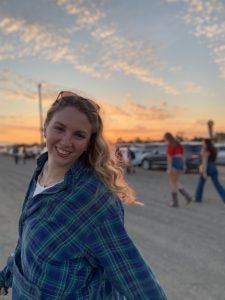 Susannah is a second-year cognitive science and psychology double-major. When she isn't working in the lab, she loves being out in nature and traveling around to explore new places with her trusty camera. Susannah also loves being at home, mostly baking lots of cookies and bread.
Susannah Rudd
Research Assistant
Email: smrudd@ucdavis.edu
---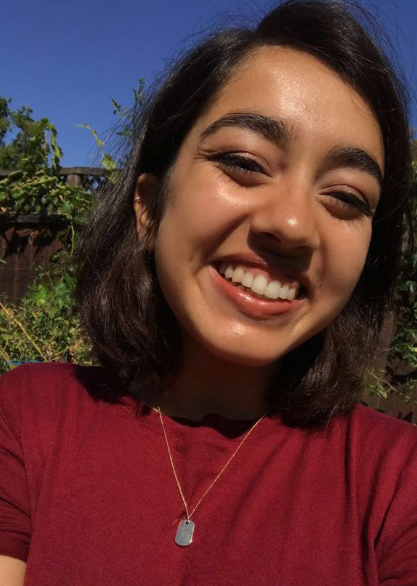 Sai is a third year cognitive science major and when she is not in the lab, you can probably find her painting.
---
Collaborators

Cassandra is a Postdoctoral Research Associate in the Language and Cognitive Neuroscience Lab at the University of Wisconsin, Madison. Her research applies techniques from natural language processing, learning, and memory to the study of language processing. She is especially interested in the role that linguistic experience plays in language production.
Cassandra Jacobs
Affiliated Researcher
Email: clxjacobs@ucdavis.edu
---
Alumni

Dr. Matthew Lowder was a post-doc in Fernanda Ferreira's Psycholinguistics lab and is now an Assistant Professor in the Department of Psychology at the University of Richmond. Matt's research focuses on the cognitive mechanisms that contribute to language comprehension, from lower-level processes of word recognition to higher-level processes of sentence interpretation.
Matthew Lowder, Ph.D.
Alumnus
Email: mlowder@richmond.edu
---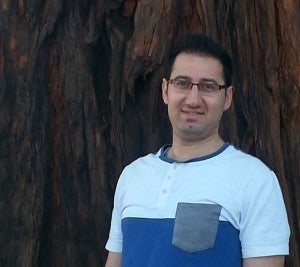 I did my Bachelor's degree on language teaching and testing in Iran. Then, I moved to Scotland to do my Master's in Psychology of Language at the University of Edinburgh. I started working towards my PhD under Dr. Ferreira's supervision in 2012 and I am now a post-doc at Penn State University. My research interest is discourse processing in general and pronoun processing in particular. How do we manage establish a meaningful link between subsequent reference to a previously-encountered entity in discourse? This is particularly interesting when reference is ambiguous and multiple entities could potentially be chosen as the referent. Under these conditions, psychological biases for information processing are revealed. I use behavioral techniques such as sentence completion, reaction time and eye-tracking (both in reading and in the visual world paradigm) as well as non-behavioral techniques such as ERPs (Event-Related Potentials) to investigate my questions.
Hossein Karimi
Alumnus
Email: huk227@psu.edu
---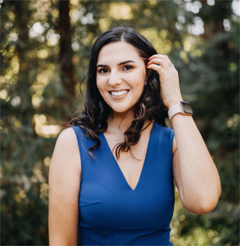 Agata graduated with a BS in Biopsychology in 2019. She is now working at the Gotlib Neurodevelopment, Affect and Psychopathology lab at Stanford University, and looking to continue her education at a PhD program in the near future.
Agata Kelman
Alumnus
Email: aekelman@ucdavis.edu
---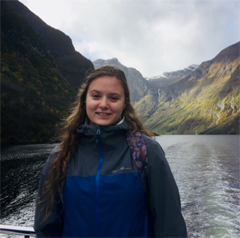 Emily graduated from UC Davis in 2019. She now works as a lab manager at the Amit & CoP Lab in the Cognitive, Linguistic & Psychological Sciences department at Brown University.
---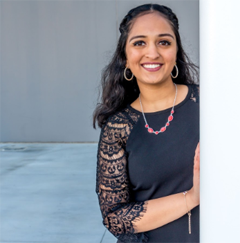 Shreya is a fourth year cognitive science major with a computational emphasis. When she's not at the lab, you will most likely find her grabbing a cup of coffee from a coffee shop! She's a coffee lover!